Limited edition: night blooming jasmine soap with jojoba oil
Our latest limited edition comes to you, inspired by this amazing aroma. Use this bar all over your body, but it is especially lovely when used as a facial bar.
The exotic, night blooming jasmine – king of oils, known throughout history for its many alluring qualities, is a powerful aphrodisiac and mood enhancer.  It supports creativity and helps one to transcend spiritual states by heightening awareness. Its strength is said to lie in its dualistic nature.  Both yin and yang, feminine and masculine – it offers sweet top notes to perfumery but also a steady base. "Jasmine brings together the strength and fiery dynamism we associate with Yang energy and the soft earthiness of Yin…….. The delicate, almost fairy like flowers are borne on a plant of great sturdiness and vigor.  The creamy- white flowers yield an oil that is dark brown in color and very deep in its aroma – no doubt a strong base note." -Patricia Davis (Subtle Aromatherapy).
Originally native to Persia and Kashmir, and brought to Europe in quantities via Spain in the 17th century, Jasmine has a long and rich history in several cultures. In India it symbolizes divine hope; in China, the sweetness of women. The Indian Love God (Karma) tips his arrows with jasmine blossoms, to pierce the heart through the senses. In Hindu and Moslem traditions, Jasmine is revered as "the perfume of love". (from Tim Noonan)
The strong aroma wafting towards you from the garden at night is difficult to capture – making this oil even more exotic.  It takes 8,000 carefully hand-picked blossoms to produce 1 gram (about 1 ml.) of Jasmine Absolute. This bar of jasmine soap has only a whisper of jasmine oil in it, enough to make you fall in love, yet leave you wanting more. Also included in this recipe is the luxurious jojoba oil, a powerful moisturizer, making this bar amazing for your face.  The chemical structure of Jojoba oil is very similar to human sebum allowing your skin to easily absorb the oil (sebum is an oil produced by small glands in order to lubricate skin).
The true magic of this bar lies on your body once you get out of the shower – your skin will feel refreshed, moisturized, and silky smooth.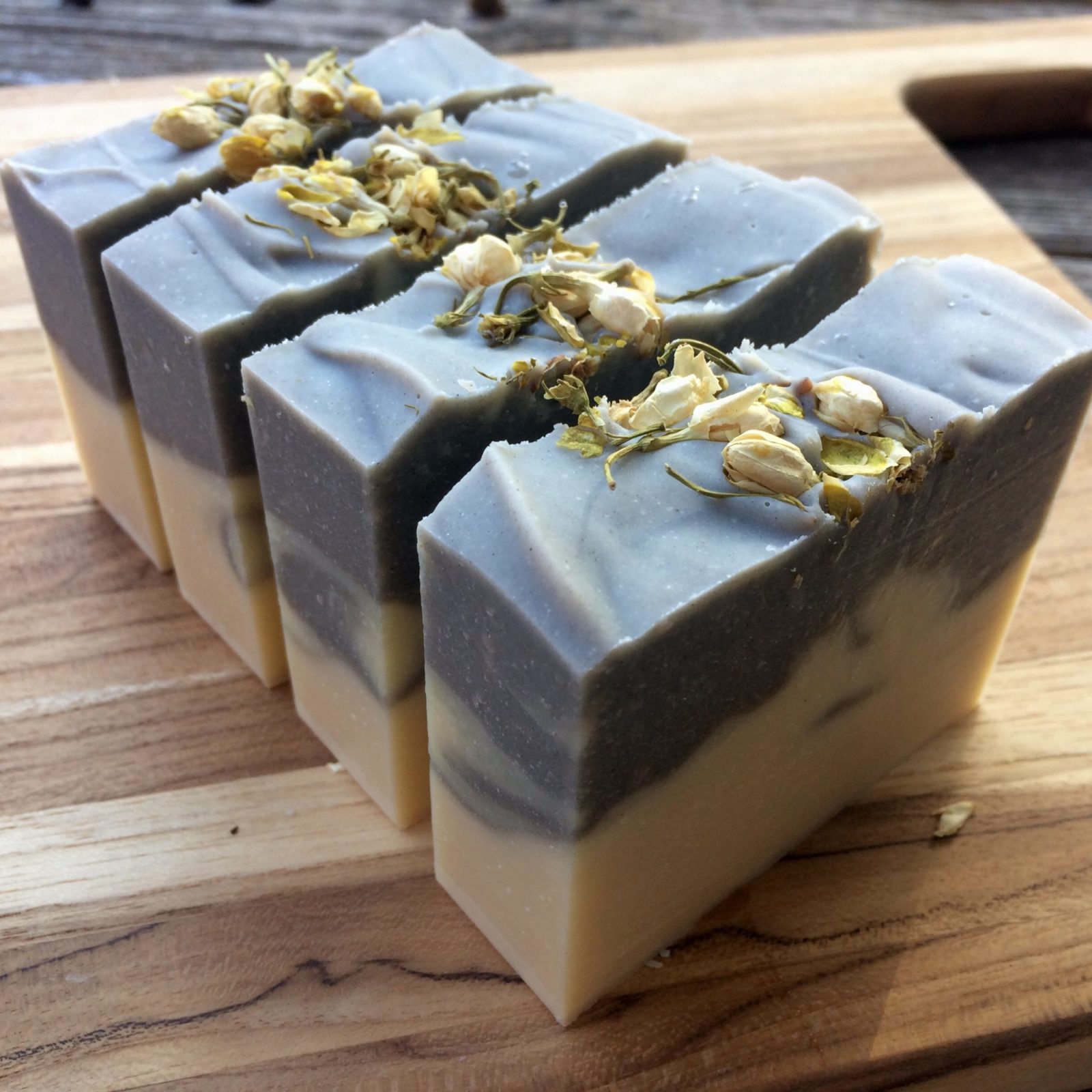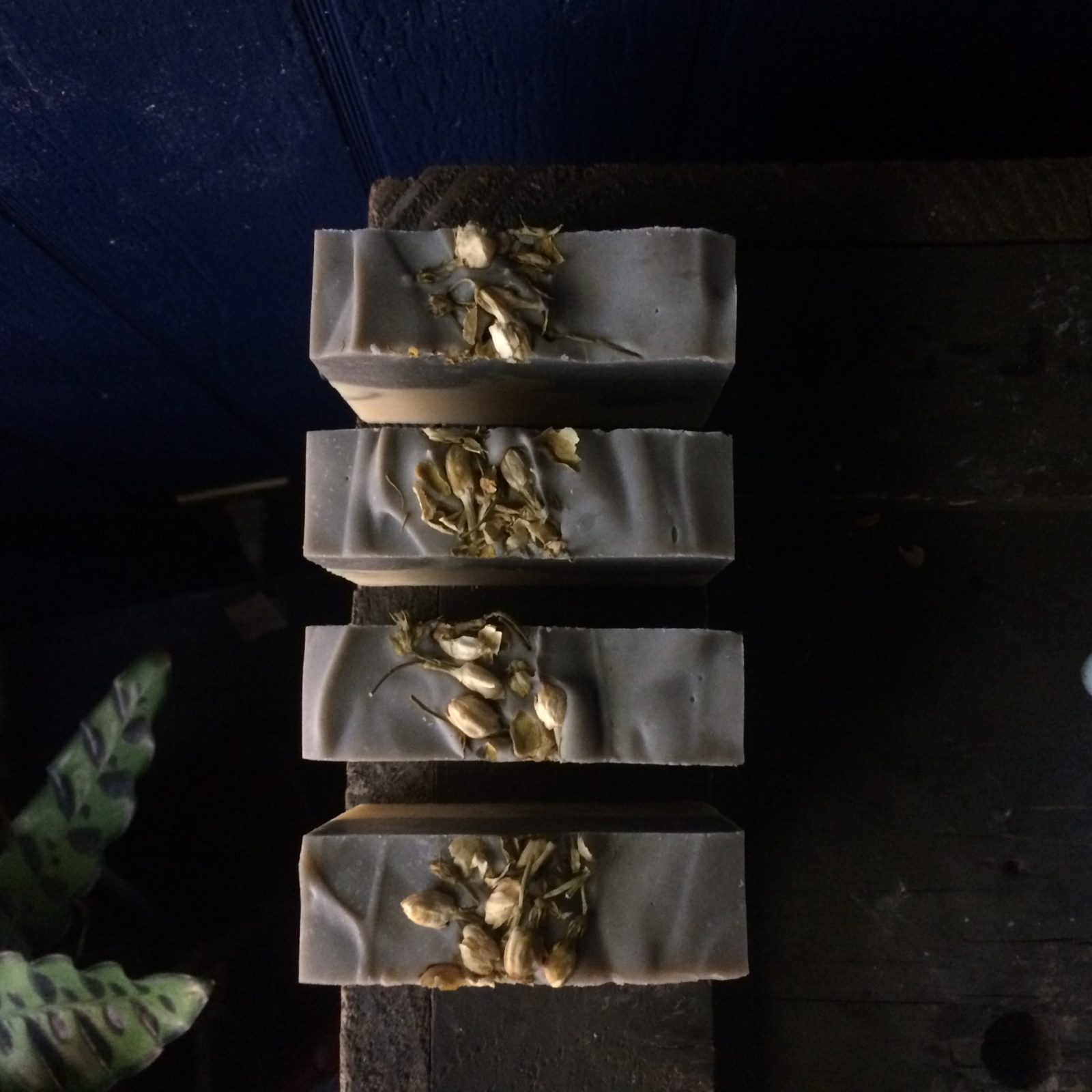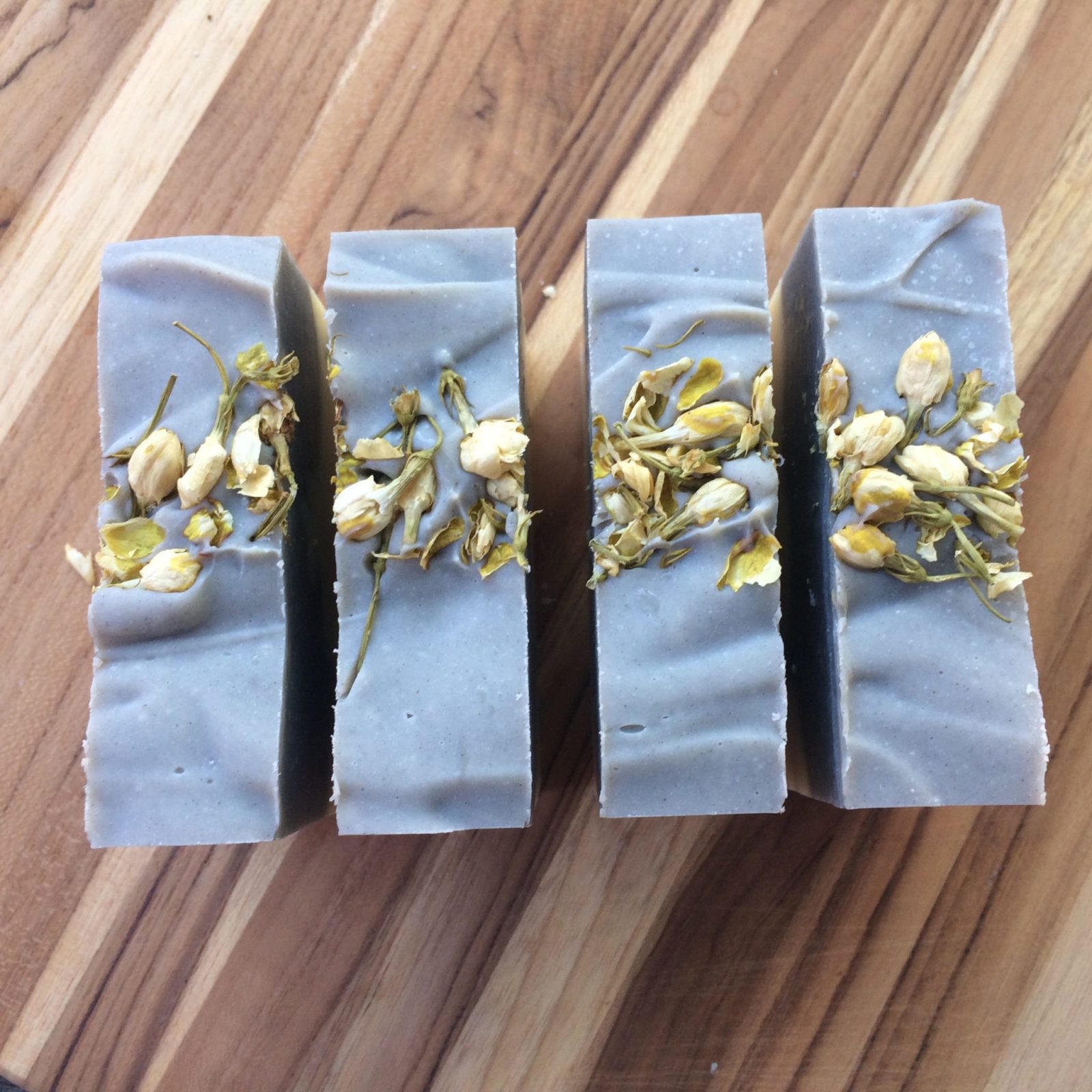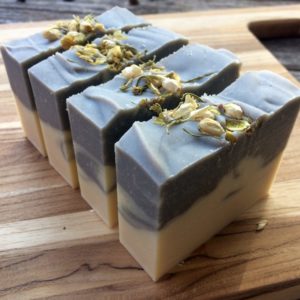 Out of stock