White Deer apothecary
SOUTH AUSTIN, TEXAS
Old Factory's Quick List.  We are always on the hunt for amazing, unique, clean products and the stores that support them.  Old Factory's brand spotlight series highlights some of the brands that we use personally, and some of the retail spaces we shop at. We hope to share this information so that we can build a community of well made, organically minded, natural products and the people that use them.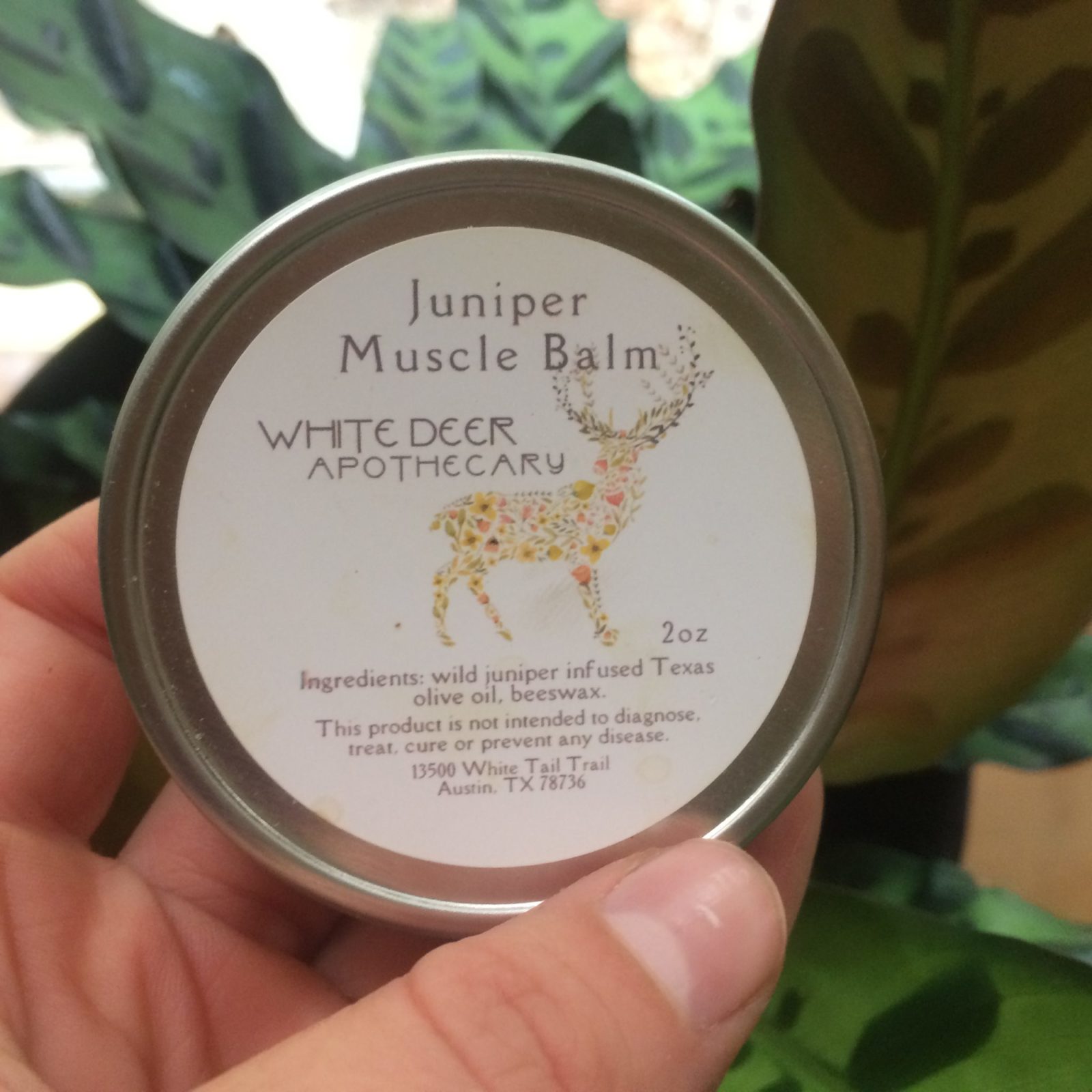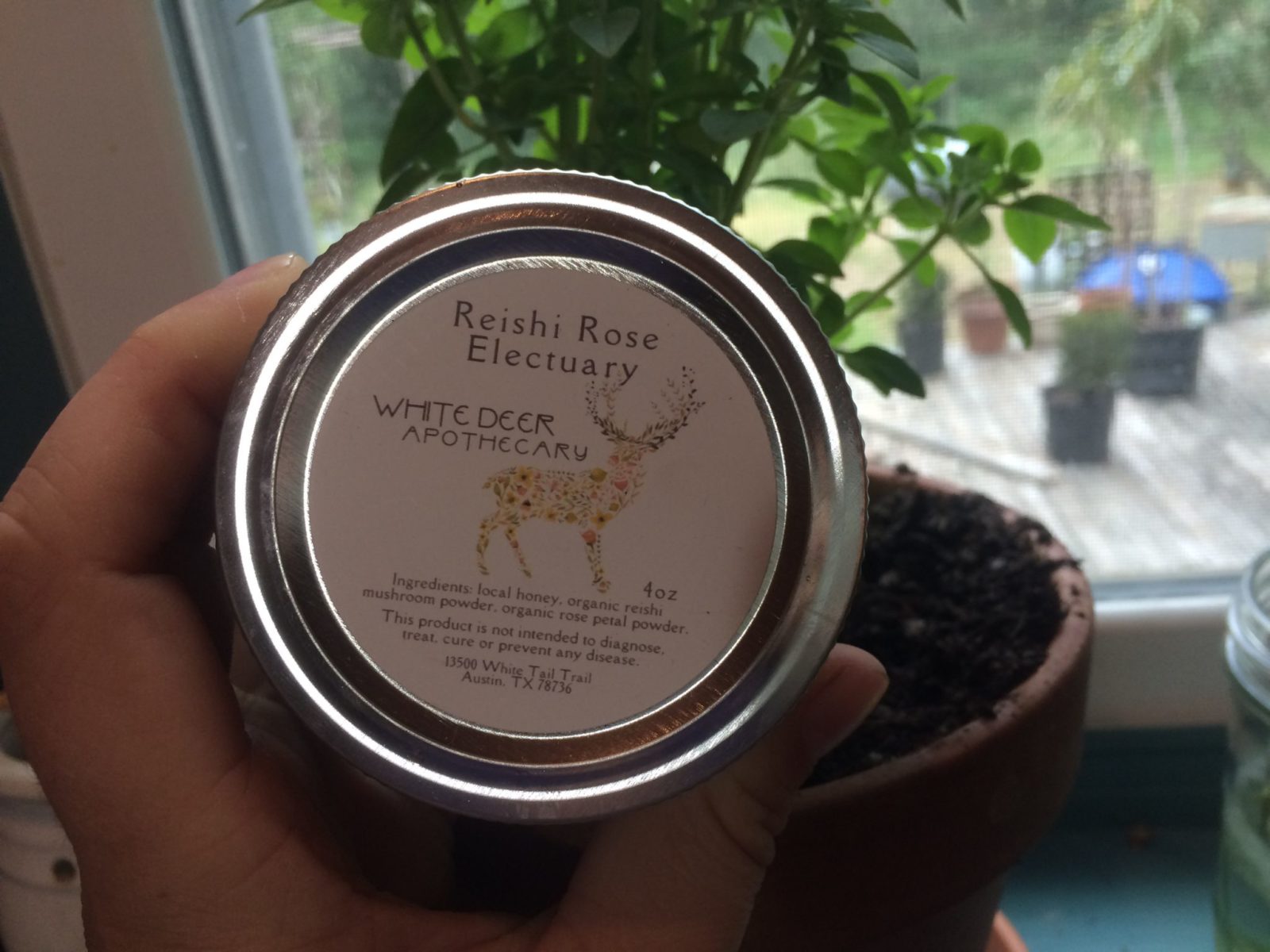 Featured Brand:  White Deer Apothecary
About White Deer Apothecary: We were first introduced to Lauren of White Deer Apothecary when she came with a group of students from the Sacred Journey School of Herbal Medicine to learn about and harvest Agarita plants from our land. Returning a few weeks later to collect the blossoms, we got to know her a bit better and found her a quiet wealth of knowledge, both respectful and intimate about each plant she harvested. We soon learned that she puts as much care and respect into each product she creates.  She brought and gifted us one of her products, some Juniper Muscle Balm – since which we have used many times!
Product Spotlight: Juniper Muscle Balm. An intuitive gift, Lauren brought this to us right before we were about to undergo a major flooring project.  We spent days grinding cement, washing on our hands and knees – leaving us with sore backs, wrists, and knees.  Muscle balm to the rescue!  Jonathan uses this balm daily on his back and finds that it quickly helps him relax after a long days work.  I have been using it daily on my wrists, the warming juniper calms down the inflammation and allows me to get back to work.  Try it out, you will NOT be disappointed.   ** Side note, if you can get your hands on some of her Reishi Rose Electuary it is amazing. I believe its a seasonal product, but I was lucky enough to get some.  I put it in my smoothies, in my tea, or just lick it straight off the spoon.
Why do we love this brand? We believe that simple, fresh ingredients are key to the best products – and that is exactly what White Deer Apothecary provides. Many of her creations are seasonal, and created in small batches so you know everything is super fresh (and locally wildcrafted when possible!)  I have had the pleasure to try some of her limited editions as well including a Rose & Reishi Honey infusion – amazing.
Where can I find White Deer Apothecary? You can purchase the Juniper Muscle Balm and more here and find Lauren on instagram here.
Visit white deer apothecary
White deer apothecary - instagram feed