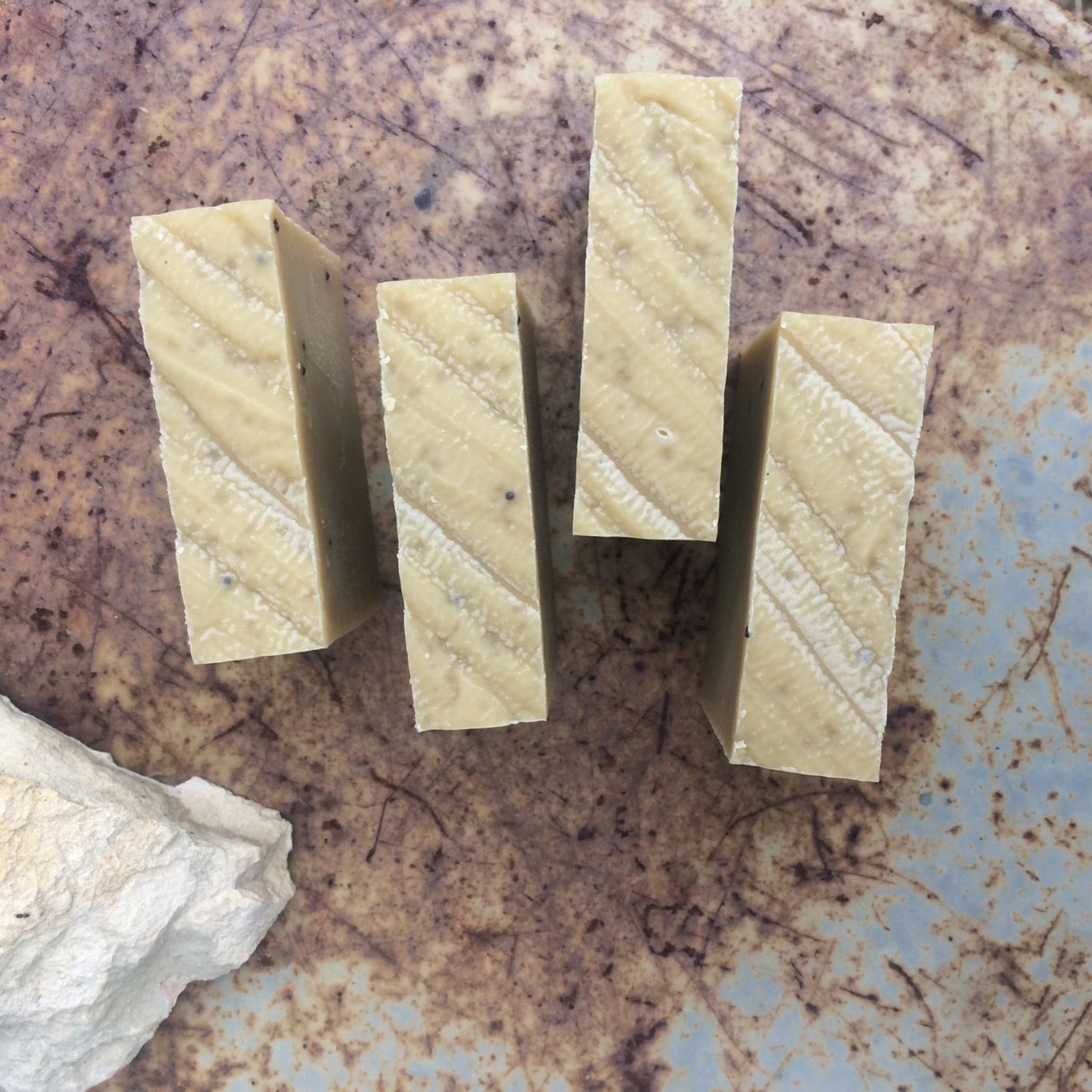 For Working Hands
This limited edition bar is specially crafted to clean hard working hands. Painters, Automotive Techs, Coal Miners, Window Washers, Ranchers, Farmers – this is the bar for you!  Combining a few hard working ingredients, with our olive oil soap recipe – just give this bar a try.
shop limited edition
Simple, hardworking, natural hand soap
THE BAR
Part of our olive oil line, this bar offers a good stable lather with amazing cleansing power. We start with a base of four organic oils: olive oil, coconut oil, flaxseed oil, shea butter.
+BENTONITE CLAY
Bentonite clay is an important feature of this bar. Its a natural cleansing material that binds with and removes toxins, and bacteria on the skin.  Bentonite clay is also great for inflammatory issues such as eczema and psoriasis.  It will give your hands a deep clean, without removing moisture.  A wonderful bar to take into the bath tub as well.
+ESSENTIAL OILS 
This bar features an earthy yet refreshing blend of patchouli, basil, benzoin, amyris, and copaiba balsam essential oils.  Patchouli works wonders on both skin and hair, give this bar a try in your hair.  The clean, invigorating aroma of basil will energize you throughout the day.  Notes of benzoin, amyris,  and copaiba balsam give this bar a unique twist – the perfect gift for any hard-worker you know.
shop limited edition