exfoliating coffee soap
limited edition coffee scrub + farm fresh milk
Here at Old Factory we love using local, fresh ingredients.  We try to source as many locally produced ingredients as we can and often offer limited editions using small batches seasonal ingredients we encounter.  If we can grow, or wildcraft those ingredients ourselves – we take extra care to do so (although admittedly, our expertise is in making soap and not growing plants). For our goats milk soap line, we have always sourced our goats milk locally, from small farms.  We know that if we can see the love for goats in their eyes, a clean barn, and nutritious food/pasture- the animals are well taken care of and our milk comes from happy, healthy animals.  When recently we were offered the chance to welcome several Nigerian Dwarf Goats to our own farm here in Blanco, Texas – we couldn't resist. Using pure, FRESH ingredients in our products is very important to us, and we are excited to take this next step into the world of raising goats.  I have taken care of goats before when I worked for Teakhaus and the owners of the company were out of town.  I learned to milk, and practice daily goat care.  Once I got into the swing of things again (aka getting the milk INTO the pail….) we decided to create our first goats milk soap using the milk from our own goats.  A limited edition batch, only 34 bars.    We decided to make this soap with one of our favorite ingredients – COFFEE!  We drink coffee all day here while we work, what a better way to start this new venture (PLUS we were drinking extra coffee having to wake up early to let the goats out each morning).
COFFEE EXFOLIATING  GOATS MILK SOAP
This limited edition exfoliating coffee soap features fresh milk from Salt, our first milking goat.  This bar presents a subtle, dark, aroma of coffee essential oil and gently exfoliates your skin with additional ground coffee blended inside.  A soft and luxurious soap, and a reminder to us that waking up early to milk the goats is now part of our routine.
4 oz bar
Ingredients: Saponified organic olive oil, organic coconut oil, organic flaxseed oil, organic shea butter, goats milk, coffee essential oil, ground coffee.
shop limited edition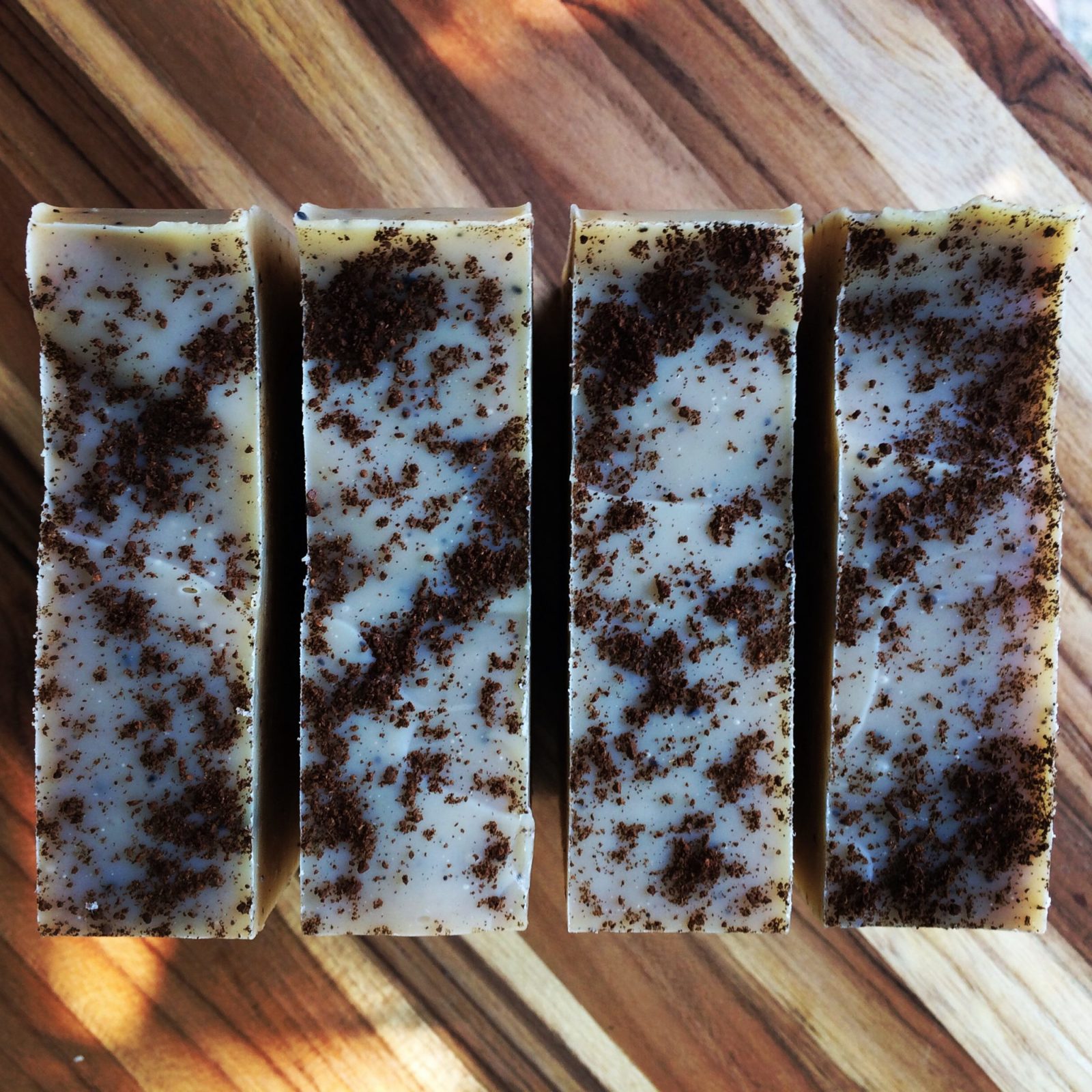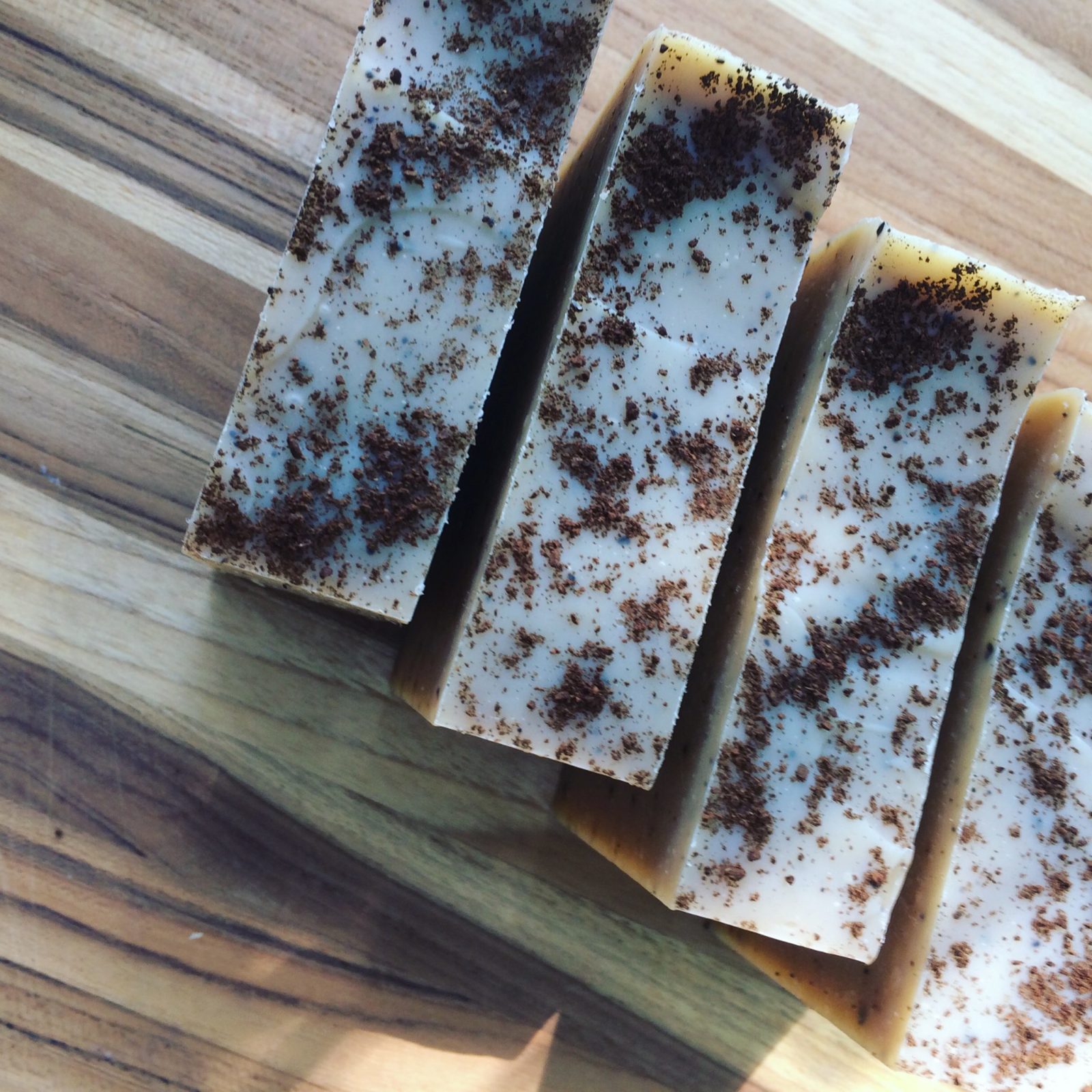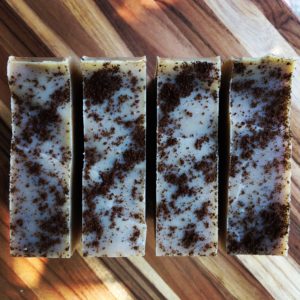 Out of stock