old factory – Blue genie art bazaar, Austin texas 2017
Blue Genie Art Bazaar in Austin Texas is our favorite holiday show, and the only one we did this holiday season. We love to build our booth – trying to create a home like environment in which to display our products. This year we chose to do a farm style hutch along with a porcelain sink.
Blue Genie is open every day from 10am-10pm until Christmas Eve. Stop by to see and smell all of our products in person. If you do – post a picture on your social media and link it to us!
LIMITED EDITION bars
New to our Blue Genie booth this year is an ever changing collection of Limited Edition bar soaps. Featuring at present our Coffee and Goats Milk bar, our Night Blooming Jasmine, our Working Hands, and our Lemongrass Bergamot limited edition soap bars.
shop limited edition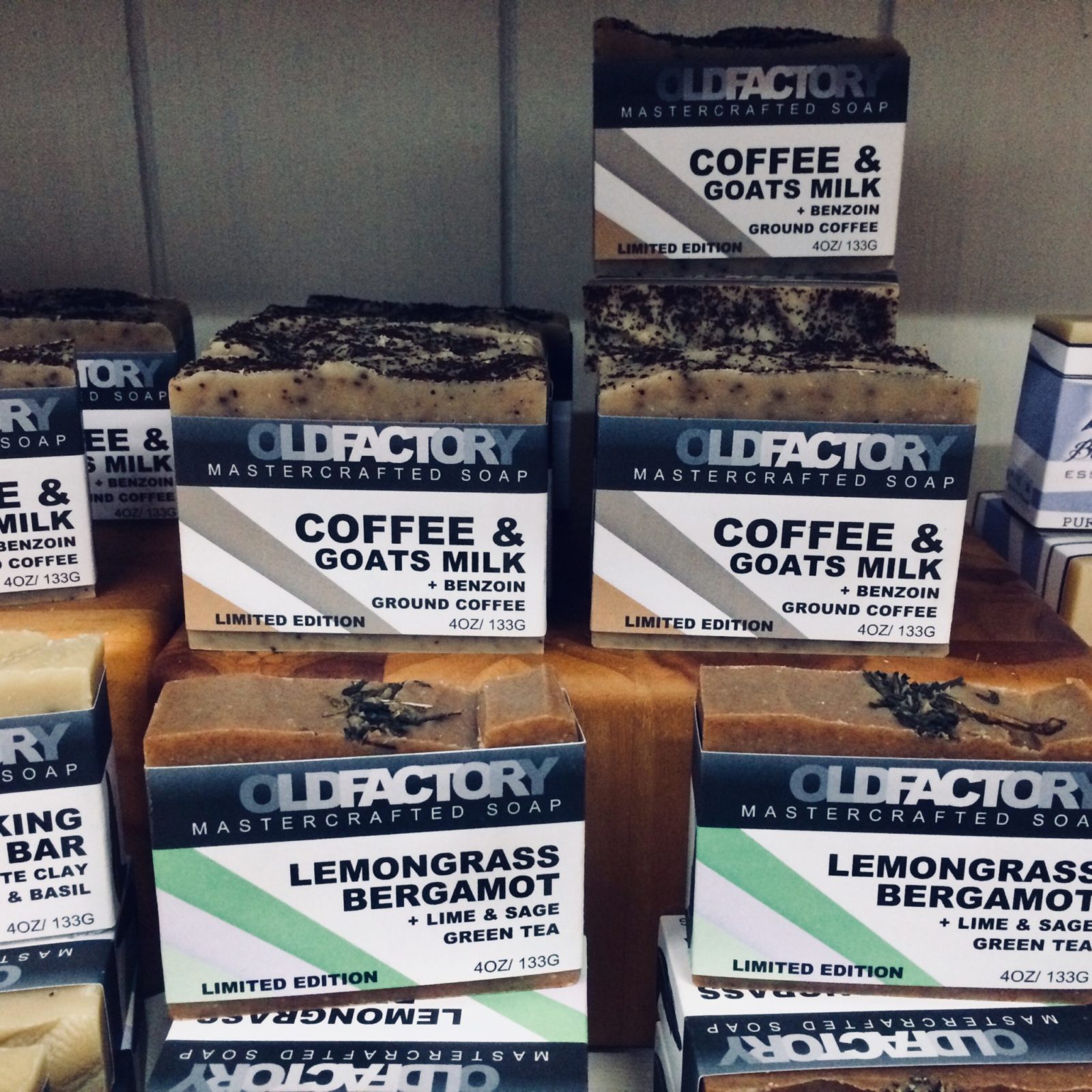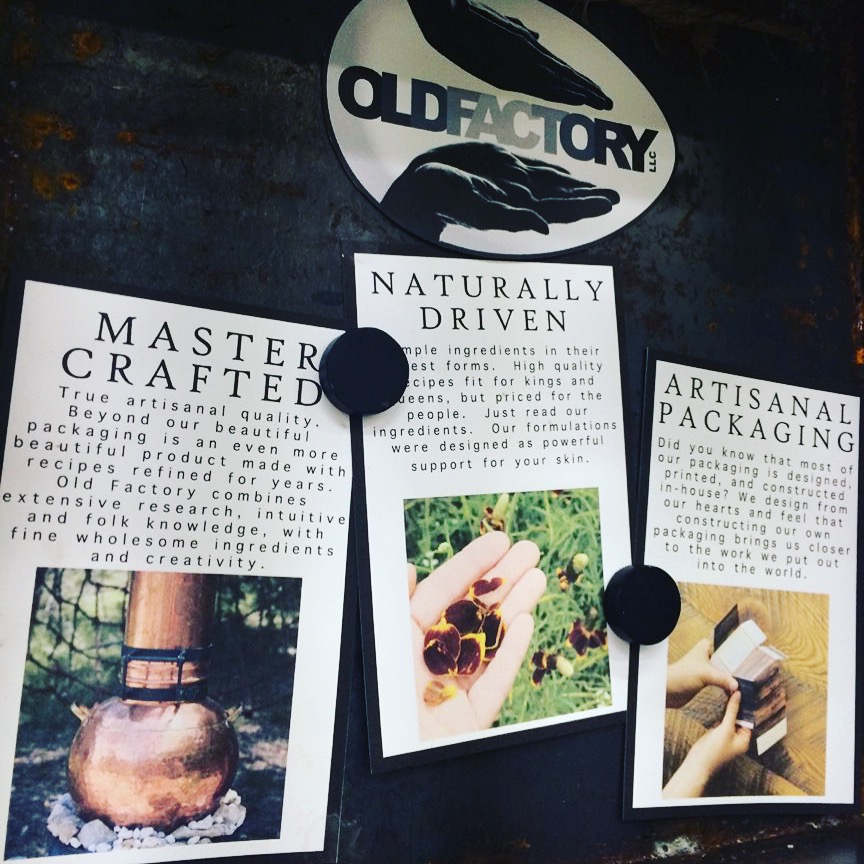 naturally driven products
Signage is always a struggle for us, we always leave it until last minute –
trying to make sure everything is in place first. This year we decided to go with a rustic magnet board and add our signage over the top.It came out looking quite good!
learn more about old factory
old factory booth
We always try to incorporate real furniture into our booth. This year we chose a porcelain sink, as well as a farm style hutch. The hutch proved to hold a lot of product, but is a bit dark. If we use it next year we will add some additional lighting, or paint it a different color. The sink we always use to hold business cards, and looks great with our logo cards in it!
visit blue genie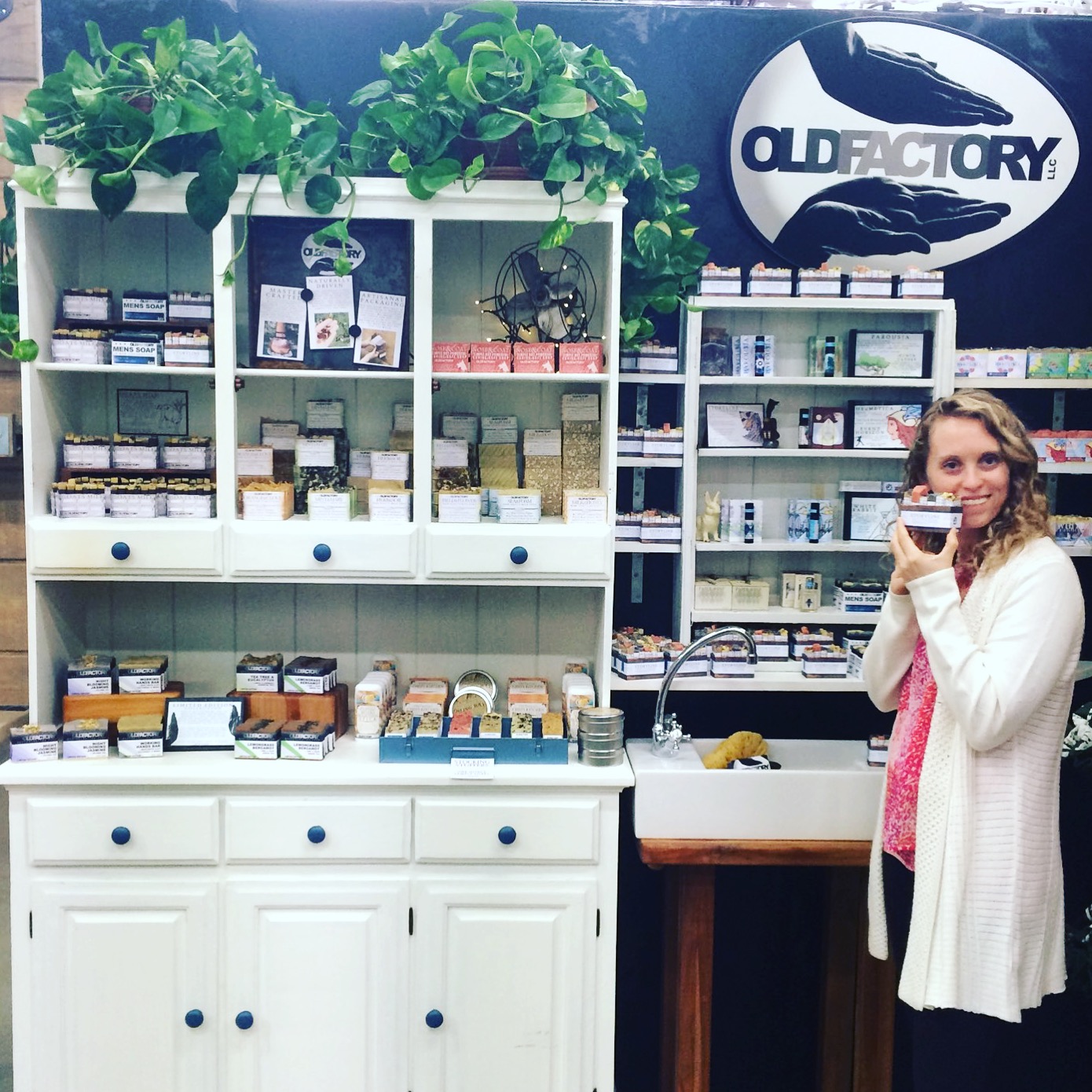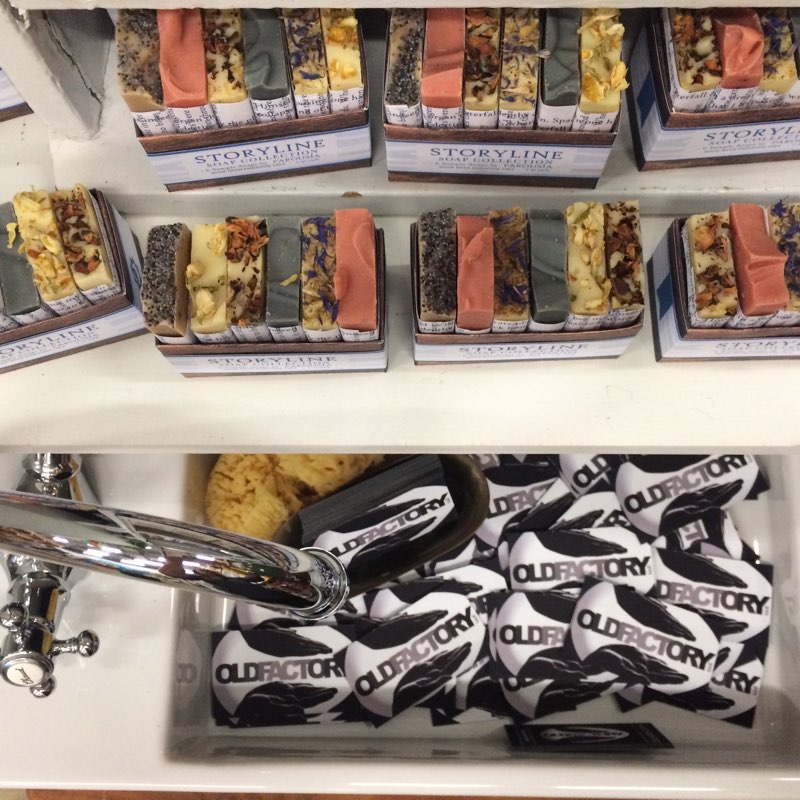 So Many samplers
One of our favorite items to make, and our best seller during the holiday season – our soap samplers! You can be sure that we are stocked up at Blue Genie, visit between 10am-10pm daily to find our Goats Milk Soap Sampler, our Storyline Soap Sampler, our Mens Soap Sampler, and our Natural Perfume Sampler
shop old factory